About Us
Michael Menn – Principal
Architect, AIA, CGR, CAPS, CGP

Michael Menn has been providing architectural and construction services that have exceeded his clients' expectations since 1977.
Michael is a licensed architect in Illinois, Indiana, Iowa, Wisconsin and Arizona, and has reciprocity in more than 40 other states.
He formed his first architectural private practice in 1983, devoted to small custom residential and commercial projects.  Over the years that firm evolved into a diverse architectural, planning, interior design and construction firm.
Michael has won numerous professional awards, including Illinois State Remodeler of the Year on two occasions.  He also has been honored by the Home Builders Association of Greater Chicago, the National Association of Home Builders, and Remodeling Magazine.  Michael also received the Torch Award for Marketplace Ethics from the Illinois Better Business Bureau.
Michael has also spoken at numerous trade shows, and is a featured columnist for the Qualified Remodeler Magazine.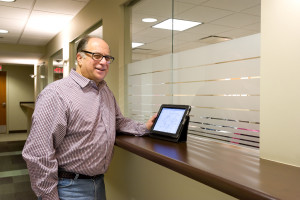 Michael is a member of the Home Builders Association of Greater Chicago – Remodeler, and has served as president of that organization.  He has also held offices at the National Association of Home Builders, and is a member of The American Institute of Architects, National Council of Architectural Registration Boards, and National Kitchen and Bath Association.
Get started on your new project today!
Michael earned Bachelor of Architectural Studies, Master of Architectural Engineering, and Master of Architectural Design degrees from the University of Illinois, Urbana.  He also is a Certified Aging in Place Specialist (CAPS) and a Certified Graduate Remodeler (CGR) through the National Association of Home Builders.
Our Values
There are countless architects, designers, contractors and construction companies you can select for your commercial or residential remodeling, renovation, addition or new construction project. So why choose us? Here's why.
Honesty and Integrity
Most companies will list honesty as an attribute, somewhere after quality, experience and maybe even low price. We think honesty is the most important attribute to look for in an architect or construction resource. After all, if you cannot trust these people, you cannot work with them. Our honesty is manifest in the following ways:
We do not overpromise. We set realistic expectations and then work hard to exceed them.
When you ask our opinion, we will tell you what we think. That is part of what you are paying for.
We only work with trades (subcontractors) that share these values.
While Michael Menn, Principal of Michael Menn Ltd., has won numerous awards, he is most proud of the award he won for marketplace ethics from the Illinois Better Business Bureau. Of course you should not just take our word for this. Ask our clients.
It's All About You
We are proud of our knowledge and creativity (see below).  These traits allow us to do great work for our clients.  But knowledge and creativity are meaningless if we do not deliver what our clients want.  We understand that you have dreams and goals, and a vision of what you want.  Our job is to help turn those dreams and goals into reality.
Single Source
We provide both architecture (design) and construction (build) services.  Why is this important?  See Why A Single Design/Build Source for more information.  But in general, by turning to us for the entire project, we take on full responsibility for the entire project.  There can be no finger pointing between the architect and builder, because we are performing both services.
Knowledge
We have been in this business for a long time.  Michael Menn, Principal, has been a licensed architect since 1977, and has been involved in the construction end of the business from the start.  While this experience is important, equally as important is our passion for keeping apprised of the latest trends.  We are constantly attending courses and seminars to learn the latest and greatest, including improvements in technology, "green" methodologies, amenities for the aging population, and other innovative developments.
Creativity
Knowledge is great. But you also need the creativity and expertise to take that knowledge and translate it into something that gets you to say "wow." We have won numerous design awards that are testament to our creativity. But much more importantly, our clients constantly praise our ability to come up with creative solutions for their projects.
Attention to Detail
It is a cliché, but the devil truly is in the details.  In our designs, we pay attention to every inch of space and every amenity, from moldings to lighting to placement of electrical outlets and switches.  And we make sure all the dimensions are precise, because the last thing you need is something that does not fit.