Mid-Year Kitchen Trends
---
Posted on June 27th, by Michael Menn in
Kitchens
.
Comments Off on Mid-Year Kitchen Trends
---
Mid-Year Kitchen Trends
Can you believe we're already well into June? Seems this year has just flown by. If you're wondering what is trending in kitchens this year, I have a few things that are popping up on my radar that are evolving trends to watch!
Cabinets:
Style: Definitely more straight lines (no fussy details) and simpler door styles (Shaker seems to be King!)
Colors: White still reigns as one of the most popular kitchen colors, but I am seeing a trend in my own clients toward warmer woods (mid- darker colors). Greys are still getting a lot of traction but a surprising color that is emerging is Navy! It can be done in a dark hue that works with both other painted finishes like whites and with wood tones. A big surprise, but interesting!
Cabinet Accessories: Everyone wants to utilize their storage better and here are some creative ways to do that!
Cabinet inserts that allow you to pull them down and access what is in those wall cabinets (great for living in place!)
Dedicated cabinet inserts to organize all those plastic food storage containers
Corner cabinet pull-outs that allow you to utilize that dead space for great storage
Hardware:
Believe it or not, brass is coming back! It's a little more refined and much less Colonial and works great with whites and greys!
Brushed and polished nickel are still very popular
Appliances and Plumbing: "Smart" appliances that can be controlled from your phone are here. It's not a "Jetson's" world just yet, but we're definitely closer!
There are ovens that can be programmed from your phone so that when you arrive home the oven is already pre-heated.
Refrigerators can keep track of both what's in your fridge and its freshness – good to know when that carton of milk is about to go bad!
Faucets that can operate on voice commands with precision. Tell it to pour 8 oz. of cold water and that's what you get!
Hope you've enjoyed this quick update to keep you in the know!
Catherine Schager – Catherine Schager Designs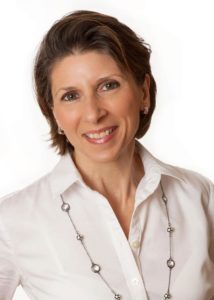 ---
---